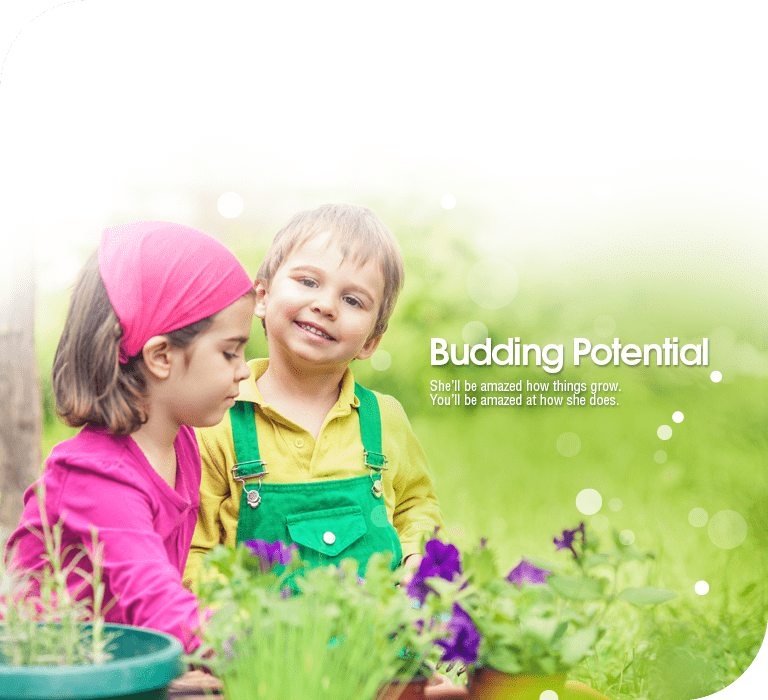 "The development of the child during the first three years after birth is unequaled in intensity and importance by any period that precedes or follows in the whole life of the child."
– Maria Montessori
The Junior Academy is committed to the education of the whole child and provides learning experiences in a secure, challenging and age appropriate setting. We aim to provide children an atmosphere that will unleash their potentials and help them grow into life long independent learners. The Montessori Toddler program is a gathering of children from 2 to 3 years old who are nurtured in a prepared environment that fosters the development of motor skills, independence and language. Children are encouraged to learn at their own pace and time; allowing for opportunities to explore and discover more about their immediate surrounding.
The aim of the Toddler Program is to accomplish the following
Sowing the seeds for self confidence and greater independence
Thematic learning to develop creativity
Aiding in the potty training process
Focusing on fundamental language and communication skills
Introducing the root elements of the 3-6 year old Junior Program
Learning the skills that will develop independence and preschool readiness.
Curriculum Goals for TJA Montessori Toddler Program