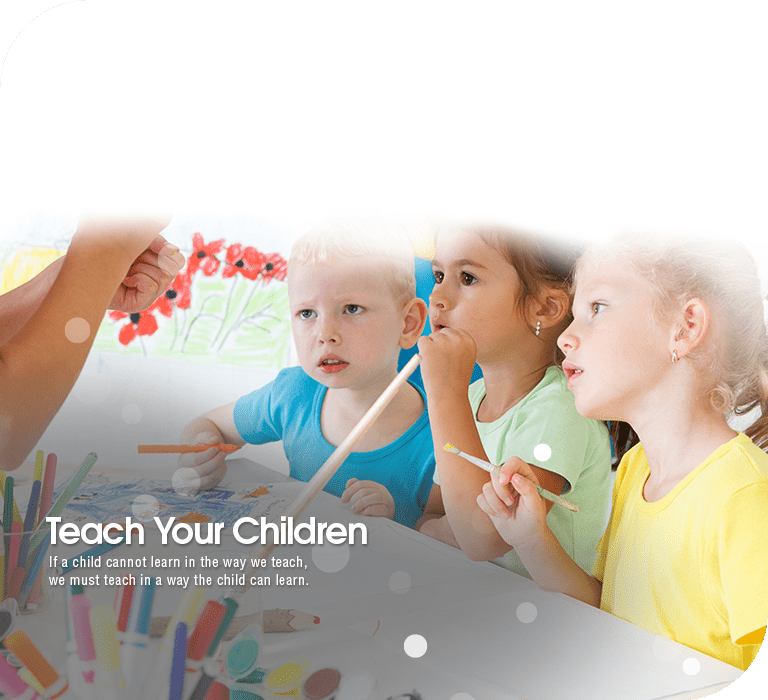 About The Junior Academy Montessori
The Junior Academy (TJA) is a North American based Montessori enrichment program for children ages 1 – 6 years old.
Our mission is to provide a holistic learning experience in an interactive world-class education within the renowned Montessori curriculum that facilitates the development of the whole child – socially, emotionally, physically and intellectually. Our qualified teachers allows the child to learn at their own pace in a prepared environment, encouraging the natural and inquisitive nature of children so that they meet their full potential in learning and in life. The Junior Academy's programs promote leadership and personal growth and encourage a lifelong love of learning.
Montessori education is a brain-based, developmental method that allows children to make creative choices in discovering people, places and knowledge of the world. It is hands-on learning, self-expression and collaborative play in a beautifully crafted environment of respect, peace and joy. Montessori focuses on children's learning and self discovery, and fostering independence is an important part of the philosophy. Montessori education is right for children of any age. The Junior Academy provides levels of learning from infant, toddler and junior level. Each program seeks to support each child's intellectual, physical, emotional and social growth by focusing on areas of development including practical life skills, sensorial, reading & language, mathematics, cultural studies and technology. Introducing our children to Montessori as early as possible puts them on the right path to becoming a confident, self motivated learner.
In a Montessori environment, children learn by exploring and manipulating specially-designed materials. Children work at their own pace, repeating an exercise until it is mastered. These hands-on learning materials enable the child to literally see and explore abstract concepts. The teacher may gently guide the process, but her goal is to inspire rather than instruct. Throughout the classroom, beautifully prepared, inviting curriculum areas contain a sequentially array of lessons to be learned. As students work through the sequence, they build and expand on the materials and lessons already mastered. The teachers track children's progress and hold parent-teacher conferences so parents may see their child's work and hear teacher's assessment.
Components necessary for a program to be considered authentically Montessori include multi-age groupings that foster peer learning, uninterrupted clocks of work time, and guided choice of work activity. The teacher, the child and prepared environment create a learning triangle. The classroom is prepared by the teacher to encourage independence, freedom within limits, and a sense of order. The child, through individual choice, makes use of what the environment offers to develop himself, interacting with the teacher when support is needed.
The Junior Academy requires teachers who are trained Montessori educators who are constantly observing what each child's interests, strengths and dispositions are. They use these careful observations and their knowledge of the whole child to guide the child's learning. Our job is to equip students with the skills, mindset and values to ensure their survival and success as individuals and adaptive citizens who are life-long learners and problem solvers.
The Junior Academy staff, administrators and management make every effort to work in partnership with parents, in order to promote an understanding of preschool learning environment, to provide opportunities for parents to be involved in the community and to share information about their child's learning experiences. Here, we don't just enroll children, we enroll families.