The World In 5 Days – Got To Know Holiday Camps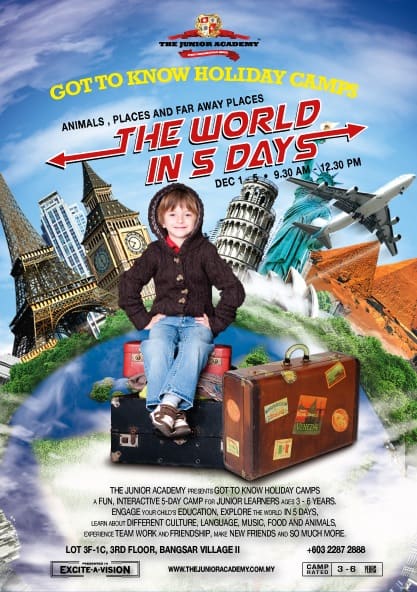 Around the World, All Aboard! Campers will travel around the world in just five exciting days, making stops along the way to explore other countries and cultures through their art. At each stop, campers will create their own unique art as souvenirs, using varied mediums and materials including clay, pastels, and much more. Issued a "passport" at the beginning of their trip, campers will receive a stamp after each stop on the itinerary.
Come and explore some new cultures with us! We'll skip the 80 days and take you around the world in 5 days!
The Around the world in 5 days is a great camp for kids. It allows them to get a taste of other cultures, to experience different things from other countries they have never been to. This camp will instill a passion for knowledge in the field of geography at a young age
Around the World in 5 days programs are fun-packed, one week camp led by top notch, enthusiastic educators and leaders where kids get to have "Aha!" moments of creativity and discovery while building and playing with unique souvenirs, arts and craft with each country.