The Magic Of Christmas – Got To Know Holiday Camps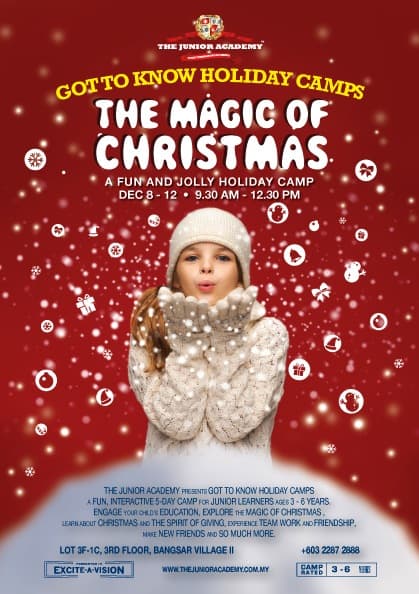 Learning about Christmas can help children develop an appreciation for the seasonal celebration. This camp will let the children experience the beauty of Christmas. They will learn about sharing and the spirit of giving as well as some Christmas songs. This camp helps to develop: Communications skills, Reading skills, Art skills & Cognitive skills get into the christmas spirit as we learn about the various elements in celebrating Christmas.
Have a holly, jolly Christmas, it's the best time of the year. Say hello to new friends you meet and everyone you know. Do you want to know if there is snow, then come join us and have a cup of cheer!Christmas for kids is one of the most special times of the year and we know it!. Christmas camp gives the children an opportunity to get out of the house, learn new and exciting skills, interact with peers, while having an awesome holiday experience.The Magic of Christmas is a 5 days program that are fun-packed, led by top notch, enthusiastic educators and leaders where kids get to have "Aha" moments of creativity and discovery while building and playing with unique with take home toys, arts and craft.