The Wild Wild Jungle
June 24, 2019 @ 9:30 am

-

June 28, 2019 @ 12:30 pm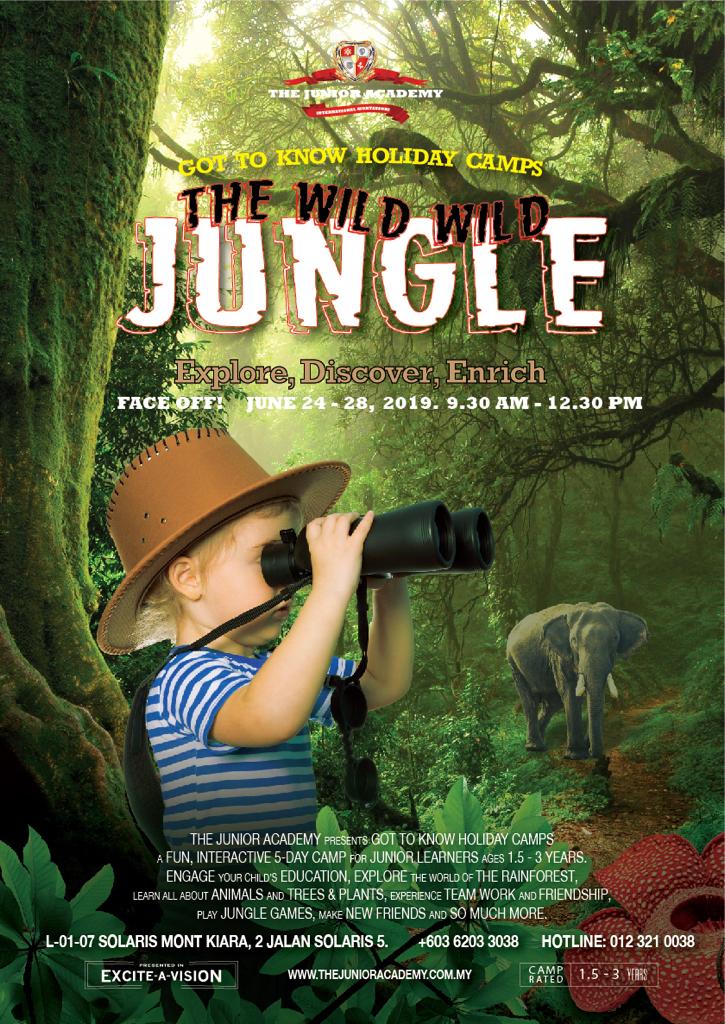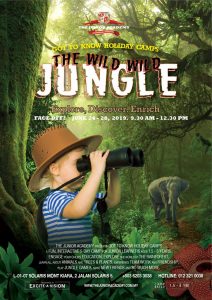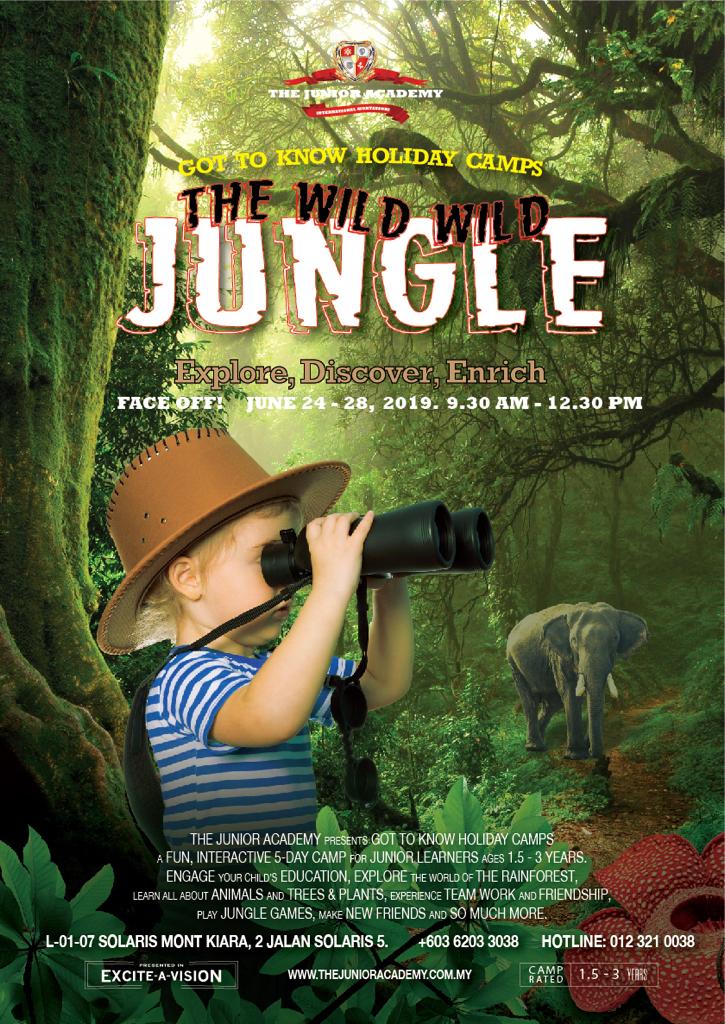 Welcome to the Wild Wild Jungle! A tropical rainforest filled with activities that awaken the natural curiosities of the young minds.
Be prepared to explore various interest like clay leaf art, jungle scavenger hunt, sensory walk, sand play and building your child's own miniature jungle!
Drama and roleplay will awaken your child's imagination, as they walk and swim, climb and trek, slip and run, as they encounter a whole host of wild animals that roar and growl or snap and howl through music and movements. We will experience camping on the last day of the camp and  snacking on treats while listening to stories together!
The Wild Wild Jungle Camp aims to nurture the child's development in understanding the numbers, language and speech development, listening skills, motor skills, sensory awareness, creativity and joy of learning!