JURASSIC PLANET
July 1, 2019 @ 9:30 am

-

July 5, 2019 @ 12:30 pm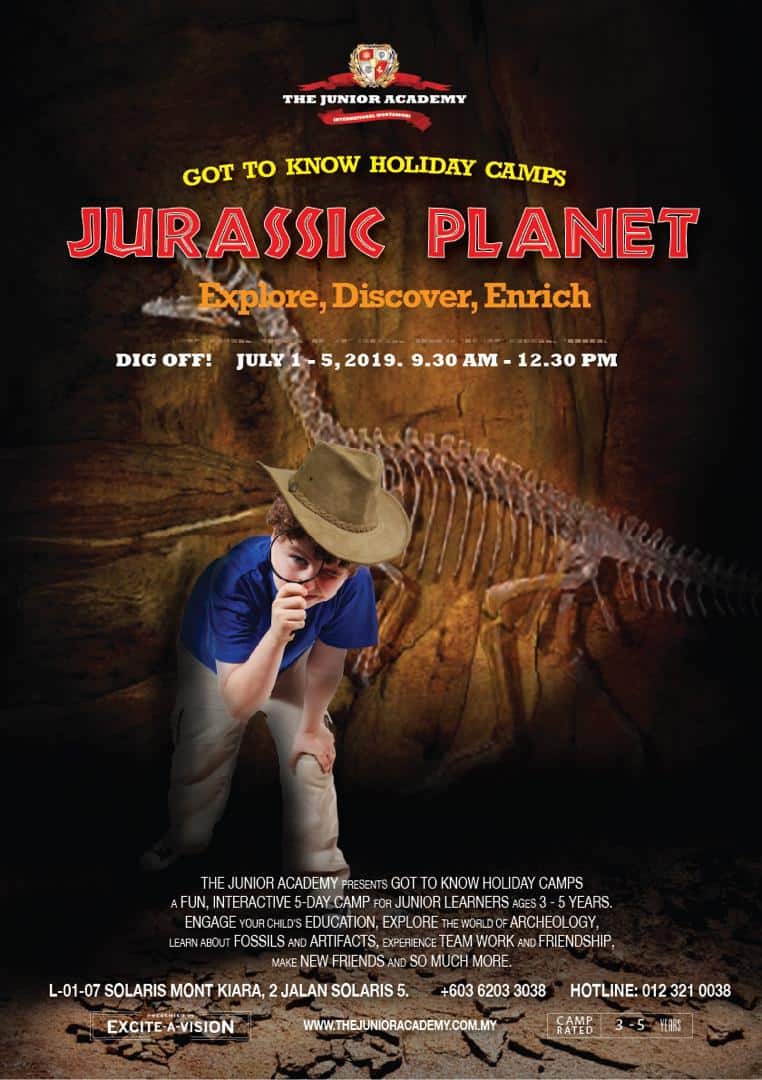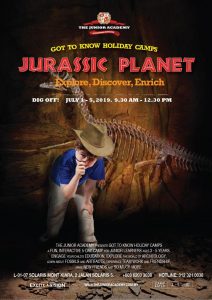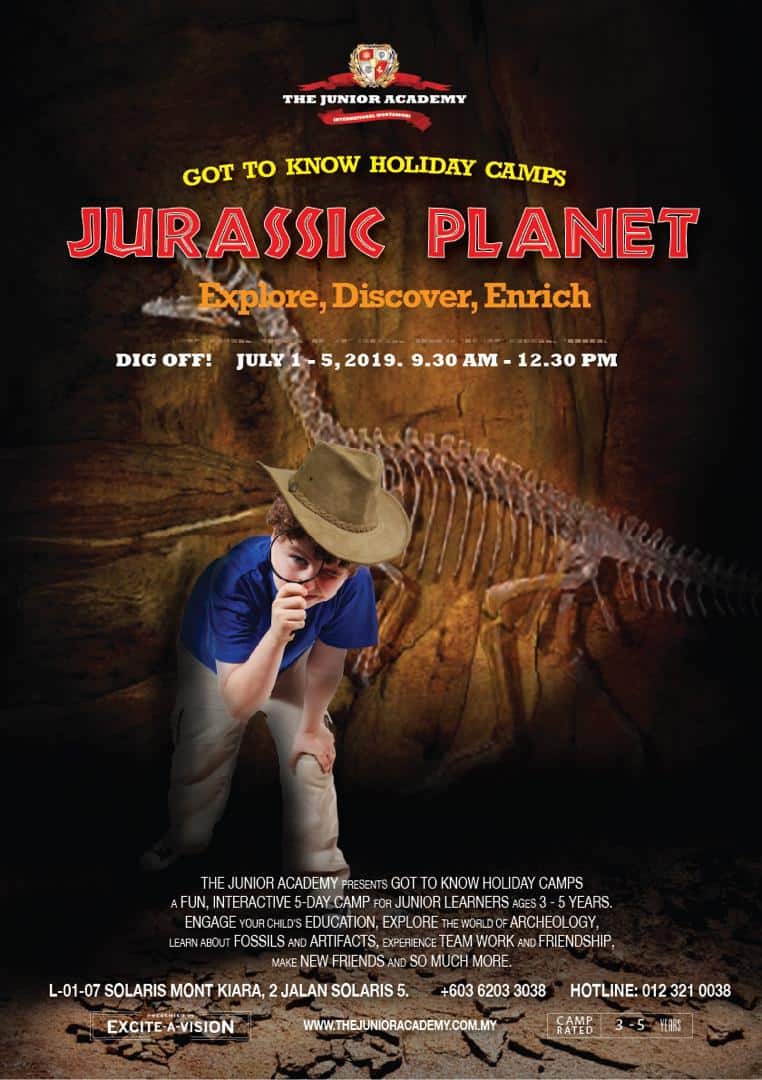 Yes, we are turning the clasroom into a Dinosaur World Museum!
The children are able to discover the prehistoric planet and explore the time when dinosaurs roamed the earth.
We welcome budding paleontologists to come discover prehistoric fun at our Jurassic Planet Camp!
Children will become palentologists for the week. They will have a chance to do "digs" to discover dinosaur bones and redesign their own dinosaur skeletons.They will also discover the world of dinosaur as they explore the fossils in the Dinosaur Dig and make their own fossils to take home.
Campers will enjoy an interactive show that encourages hands-on exploration. An expert guide will lead children on a genuine fossil dig for more educational fun and adventure!