Earth Scientist – Got To Know Holiday Camps
July 9, 2017

-

July 13, 2018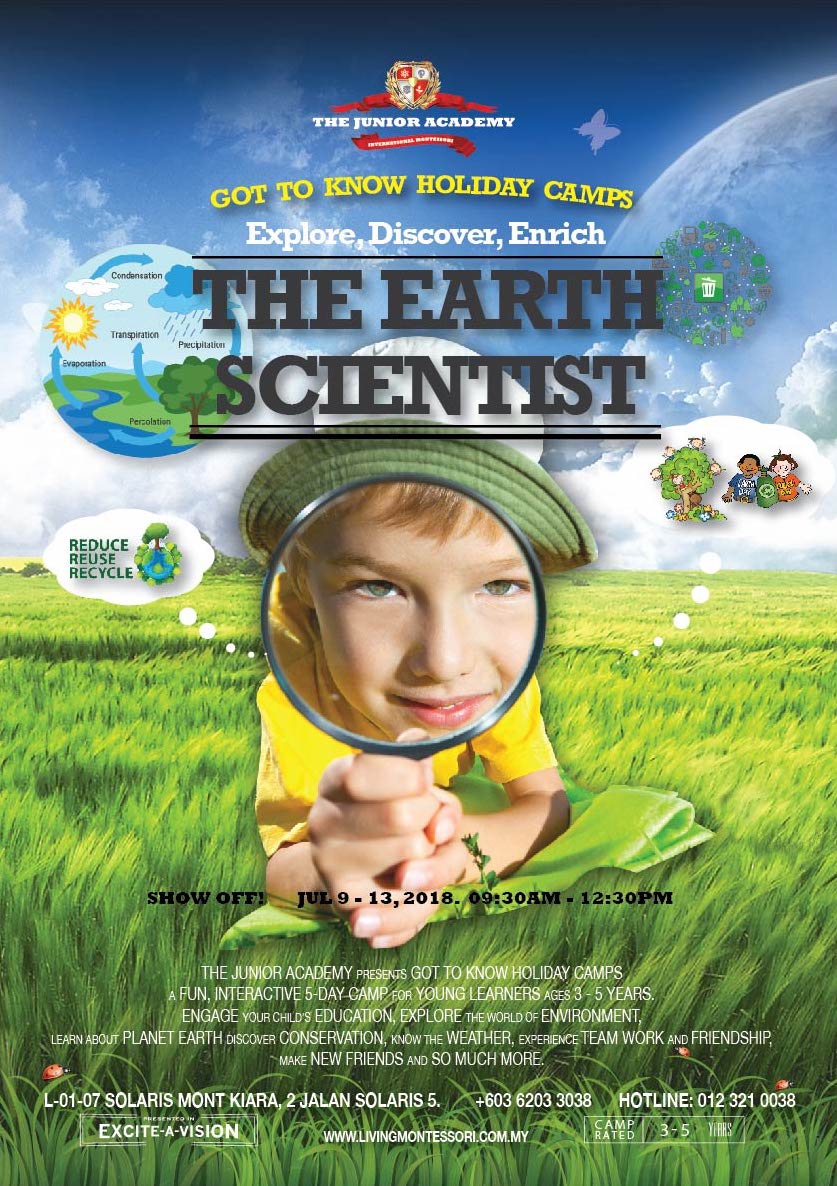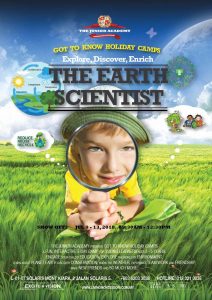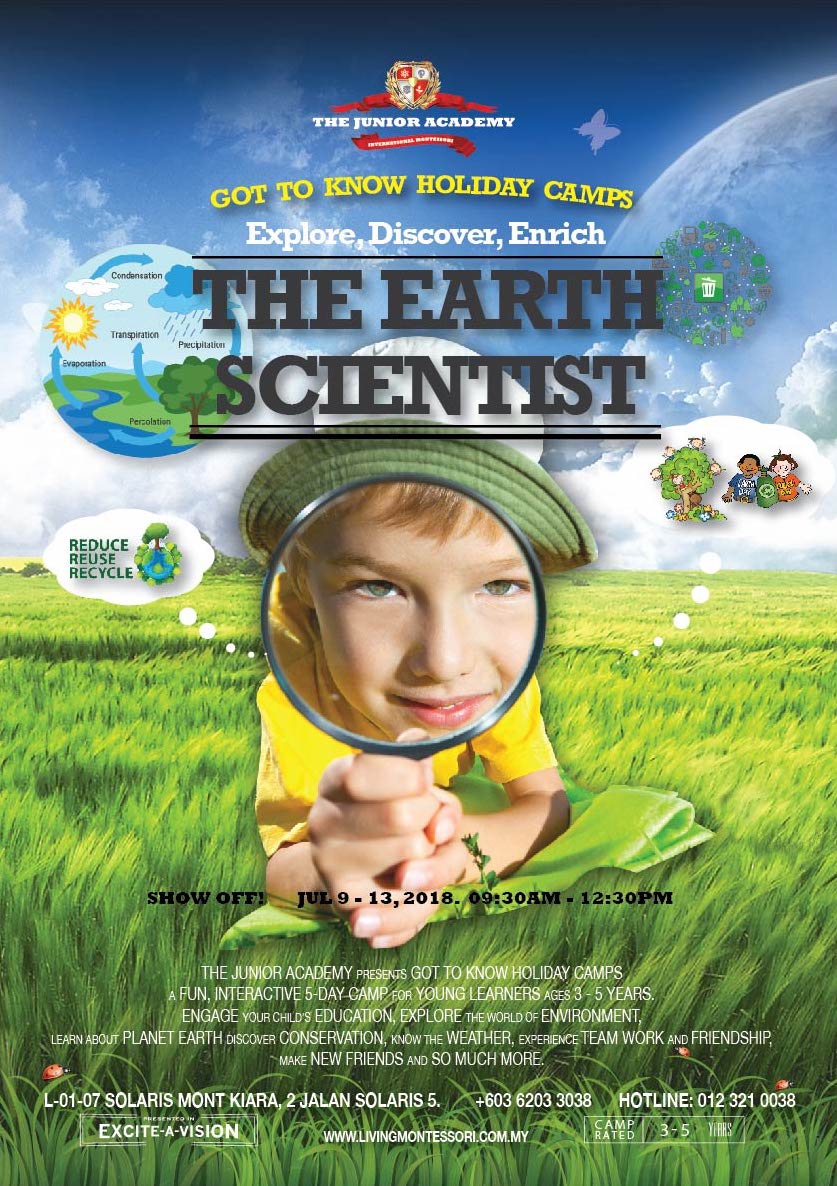 Children are our future – if anyone is going to make a difference and start new ways of protecting the earth, it's them! The earth is such a precious and beautiful planet. Kids today need to have an appreciation of our natural environment before they can take care of it. Though environmental issues are complicated, planting the seed while our children are young will give them a framework to comprehend more as they grow. This camp has a variety of amazing fun activities that centres around learning about the sun, air, water, land and living things. Children get to study and explore the earth systems, water cycle, weather science, waste management as well as energy conservation. There are recyclables game, dance with the weather  movement songs and many more exciting hands on activities.
Education Objectives:-
> Language skills                         > Communication/Socialization Skills
> Numeracy Skills                       > Music & Movement
> Gross motor skills                    > Independent & Problem Solving Skills
                                                                        > Sensorial Fine Motor Skills
DATE:9 – 13 July   TIME: 930 am – 1230 pm
Click here to make a reservation now!