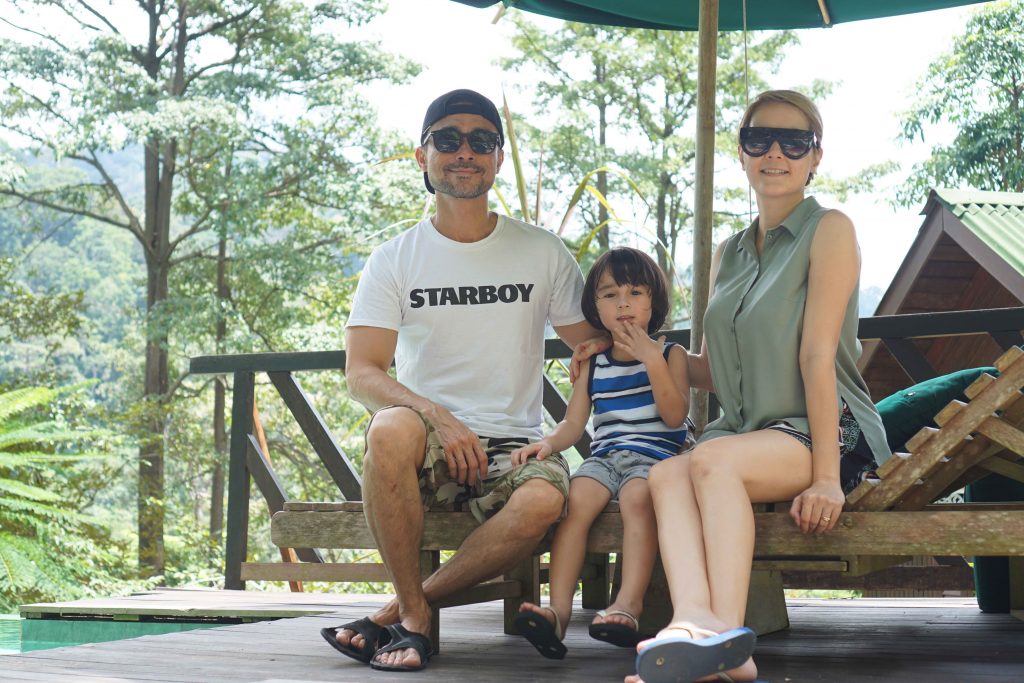 It was Noah's daddy's birthday so the family decided to go away for the weekend. To get away from the hustle and bustle of the concrete jungle, Noah's parents decided to go to a retreat in the middle of a forest in Negeri Sembilan. Eissa, Noah's little brother did not go along because his parents were worried about the conditions there and another reason was that they wanted to focus all their attention on Noah as they were concerned that he may have felt left out with all the attention on Eissa, especially from mummy who was still breastfeeding.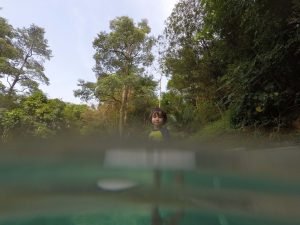 As expected, Noah truly loved it! He was in his element as he loves the outdoors. Of course the fact that there was a pool at their doorstep was an added bonus. We all know how much he loves playing in water! Noah also made a few new friends, notably the owner's grandson whom Noah spent the whole of the last morning playing with. They played in the pool as well as in their little guest house.
As many know, holidays are good for family bonding, even mini breaks like this. Psychologists have linked family outings and holidays with higher academic success, happiness and emotional well-being for the whole family. For example, studies have shown that parents of preschoolers who show a stable commitment to family activities done together over a five-year period have kids who score higher on tests of academic achievement. So it's not just about fun and games – mini breaks, holidays and traditions have other deeper, long lasting benefits
The two nights spent there was truly rewarding. Till today Noah keeps mentioning the resort's name. The family will definitely go back and the next time with Eissa!
Watch the video below if you want to see some of the activities Noah did during this holiday.