Recently we have seen a growing love for reading in Noah. Some of you may be aware that Noah has been reading words since he was only two years old, as can be seen here.
And also in Bahasa Malaysia too as can be seen in this video
The recent progress and improvements are very noticeable because he now reads whole stories in some of his favorite books, especially at bedtime and on weekends when his parents are not working as seen in this video taken on a weekend with his parents just lazing in bed.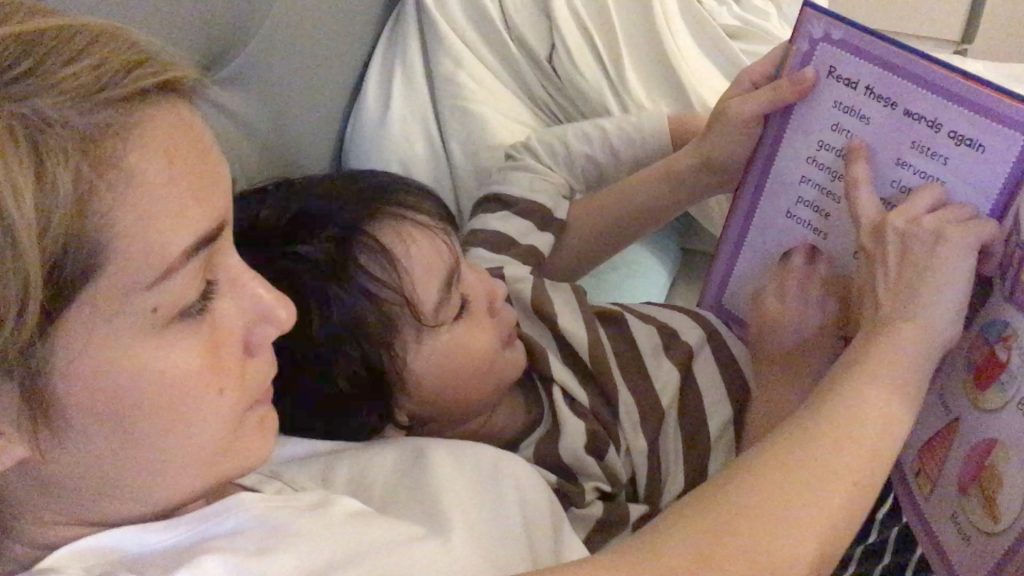 According to babycenter.com, children around Noah's age normally do not read yet – "Recognising symbols is one of the first steps in learning to read. While most children won't be ready to read on their own for another couple of years, many kids this age are what's called "pre-emergent readers." However, everyone is, of course, delighted that Noah has proved this wrong!
We think that a huge part of his ability to read is because of the Montessori way of teaching. Maria Montessori recognised that children as young as 2 had an interest in written letters. The "sandpaper letters" (letters cut out of sandpaper that can be traced) were developed to take advantage of this sensitive period. Montessori also observed that writing usually proceeded reading. When a child writes, all they need to do is turn sounds into letters. When a child reads, they need to pull apart the letters, turn them into phonetic sounds, and put them back together to make a word. It's a more complicated process. Children in Montessori classrooms often write stories with the movable alphabet long before they can read!
Stay tuned for more on Noah's progress!