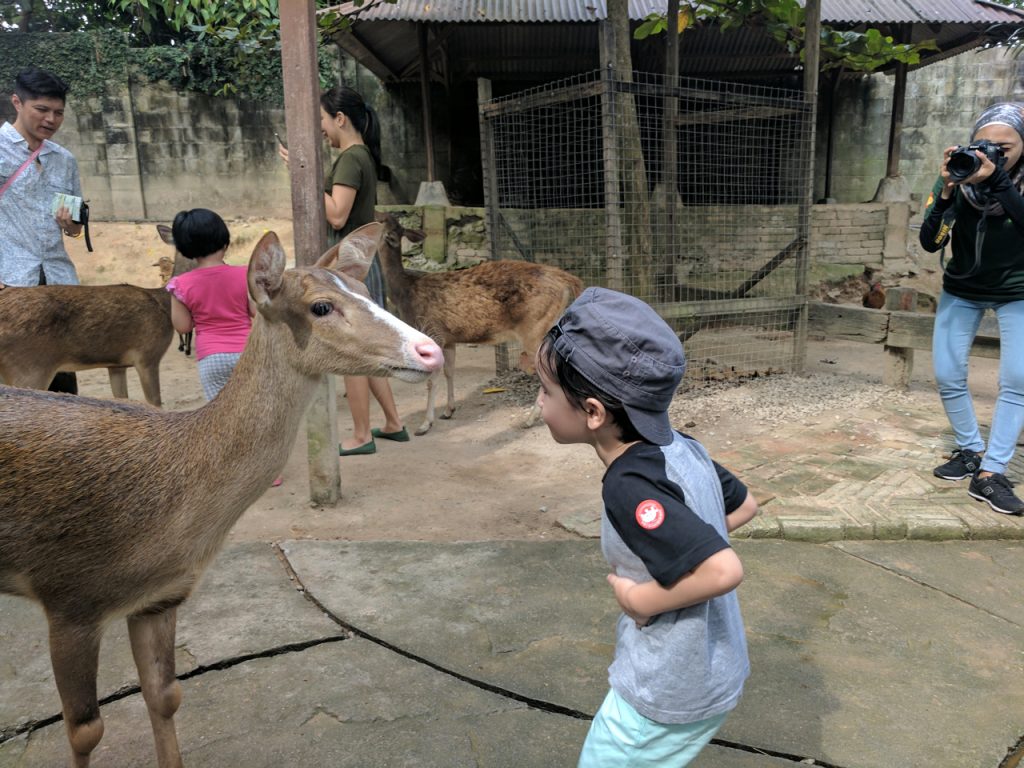 One of the many activities that Noah enjoyed during the recent school summer break was visiting a place called Farm in The City in Seri Kembangan with his parents.
Farm in The City, as the name suggests, is a farm right here in KL. There are so many interesting and beautiful animals, plants, as well as petting areas available at this Zoo. Now Noah loves animals, so he was obviously thrilled to see so many up close and live!
From this video below, we can see that Noah's favourite areas were the one with the deer, guinea pigs and fish feeding pond.
Noah's parents were also aware that visiting places like Farm in the City was good for his development particularly because it encourages language development. Identifying animals up close carries so much weight as he absorbs vocabulary words. He can also begin to identify differences in male vs. female in regards to the animals. For example, a duck can now be a duck, drake and a duckling. Another example is that he learned to identify different breeds such as, Highland cow, Angus, Holstein, etc.
Previously, Noah has only seen these animals in books and it was a real treat for him to be able to see and interact with them and be able to identify the ones he's familiar with.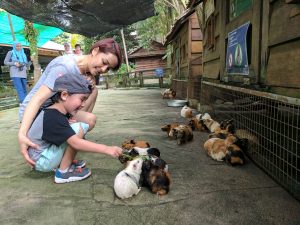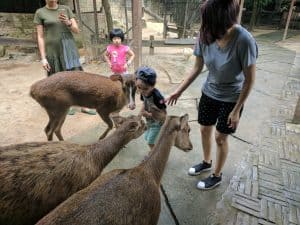 On top of that, there are so many sensory learning opportunities at a farm: the textures of the animal fur, the dryness of the hay, the wet grass and the smooth vegetables from the farmer's market, just to name a few. Farms offer a wide variety of contrasting tactile experiences for children.
Imagine all the smells that bombarded his nose!  It is not just the smell of the animals, but the grass, the feed, the flowers, the fruit and vegetables you are picking along with the fresh air.
Noah's parents also hope that this visit enhances Noah's appreciation and love for nature. So places like Farm In The City not only offers fun quality family time, it is also very educational. Even Noah's parents enjoyed the little visit.