Famous Montessorians
The Montessori Methods is a system that seeks to develop natural interest and allow children to act within the limits of a prepared environment. The education was credited by many for their success today and here are a few of those people.
Larry Page & Sergey Brin

Co-founders of Google
Page & Brin attended a Montessori preschool and emphasized that it was the Montessori Method of teaching that led them to where they are now. Montessori education played a huge role in contribution to their independent thinking, creativity and success. Wired quoted, "In a Montessori school, you paint because you have something to express or you just want to. Not because the teacher said so."
Anne Frank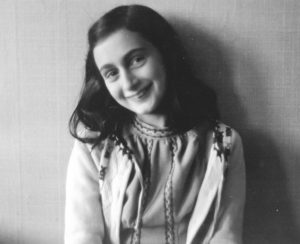 Memoirist & author
Like many Montessori students, Anne Frank learnt to foster observation skills and record her thoughts in a journal from a young age. Her book, being one of the best loved books in the world today has been translated to 67 languages.
http://en.wikipedia.org/wiki/Anne_Frank
Mark Zuckerberg
Technology entrepreneur
Mark Zuckerberg was educated at a Montessori preschool where children were free to apply their creativity to life. Zuckerberg is a technology entrepreneur and philanthropist best known for co-founding and leading Facebook.
https://en.wikipedia.org/wiki/Mark_Zuckerberg
Helen Keller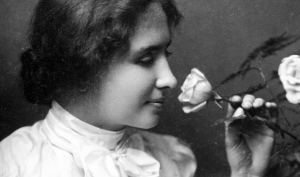 Author, political activist, and lecturer, the first deaf-blind person to earn a Bachelor of Arts degree
Hellen Keller referred to herself as a product of Montessori. Annie Sullivan, taught Helen, who became blind and deaf at the age of 19 months, how to communicate and connect with the world. The relationship between Helen Keller and Annie Sullivan demonstrates the vital link between student and teacher that creates learning and an engagement with life. Hellen Keller once said, "Anybody can lead a child to a classroom. It takes a teacher to lead a child to learn."
http://en.wikipedia.org/wiki/Helen_Keller
George Clooney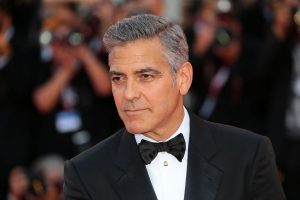 Actor, director, producer, screenwriter, and businessman
A Montessori school's purpose is unfolding students, not molding them. So believes George Clooney, Academy Award-Winning Actor, director, producer, humanitarian & United Nations Messenger of Peace, who is also a Montessori preschooler.
http://en.wikipedia.org/wiki/George_clooney
Beyonce Knowles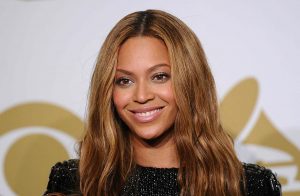 Singer, songwriter, dancer, actress, and businesswoman
In a school that valued art and academics, Beyoncé's talent first emerged. Today Beyoncé has been nominated for more Grammys than anyone in history and is one of pop music's most highly-regarded figures.
http://en.wikipedia.org/wiki/Beyonce_Knowles
Yo Yo Ma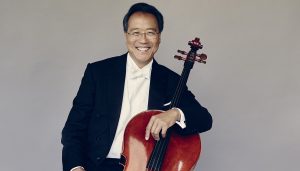 Cellist and songwriter
In a Montessori based preschool, Yo Yo Ma learnt at an early age to think outside the traditional definitions. He was encouraged to follow and grow his interests which lead him to who he is now, Ambassador of United Nations Peace, Winner of 15 Grammy Awards, winner of Presidential Medal of Freedom & National Medal of Arts.
http://en.wikipedia.org/wiki/Yo-Yo_Ma
Jimmy Wales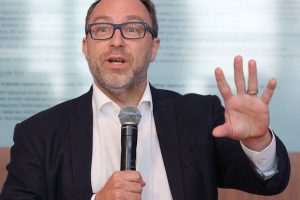 Co- founder of Wikipedia
As a child, Jimmy Wales showed keen interest in reading and watered the seeds of curiosity. Rather than smothering the curiosity, teachers in his Montessori preschool encouraged it. He credits Montessori's philosophy of education for what he has accomplished today.
http://en.wikipedia.org/wiki/Jimmy_wales
Julia child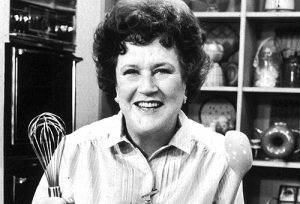 Chef, author and television personality
Julia Child acknowledged it was the Montessori background that lead her to find love and joy in the kitchen. Mrs Child inspired many to try new things with whatever they enjoy doing. She relished every detail of cookery that required dexterity, the key feature of her mastery as a chef.
http://en.wikipedia.org/wiki/Julia_child
Mahatma Gandhi
Lawyer, politician, social activist, and writer
Mahatma Gandhi cultivated the Montessori Method and fostered the start of many Montessori school in India. During Montessori's stay in India, Gandhi and Montessori had communicated with one another and pushed the educational method forward. Montessori and Mahatma Gandhi both believed that to have real peace, we must begin with the children.
https://oneworldmontessori.org/2012/09/the-connection-between-dr-maria-montessori-and-gandhi/