Earth Day with Noah
Recently Noah accompanied his parents to an Earth Day event. A beauty company organized it and it was held in a popular shopping mall in Kuala Lumpur. At the event, guests were showed how to recycle old plastic tubs into decorative pots for plants.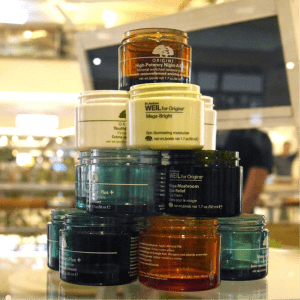 Noah's mum tried her hands at it and of course, Noah could not resist playing with the tools and soil! Noah's parents encouraged him to touch the soil as playing with mud and soil actually helps enhance children's sensory skills.
The whole family joined and it turned out to be a fun and educational afternoon for everyone.
Noah and his family also learned a lot of facts about how trees help combat climate change and how for example in one year an acre of mature trees can provide enough oxygen for 18 people. Another interesting and very useful fact that the family found out on Earth Day 2016 was that trees reduce UV-B exposure by about 50 percent, thus providing protection to children on school campuses and playgrounds – where children spend hours outdoors!
The act of planting trees also brings a diverse group of people together, hence promoting unity!
Noah decided that green plants and trees were definitely his friends and that he will treat trees with the love and respect that they deserve. From now on, Noah has decided to be a lot more down to EARTH!