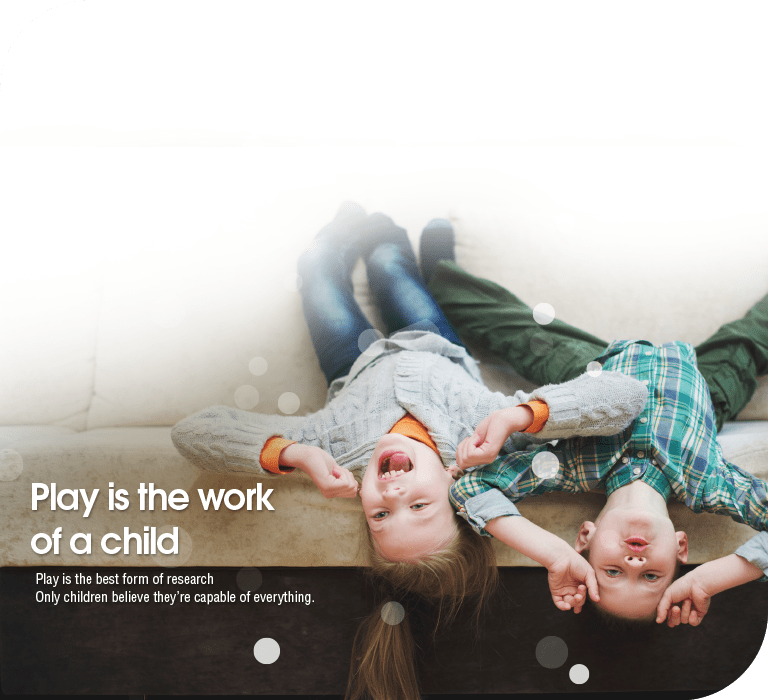 These are the scheduled times for the start of the various classes and the after-school enrichment classes. The age indications are only used as a guideline for parents considering the number of hours the child should be in school. As all children are different and we encourage them to learn at their own pace, a comprehensive personalized evaluation of the child is necessary before placement.

Infant 1-2 years old

Toddler 2-3 years old

Junior 3-4 years old


Prep 4-5 years old

Honors 5-6 years old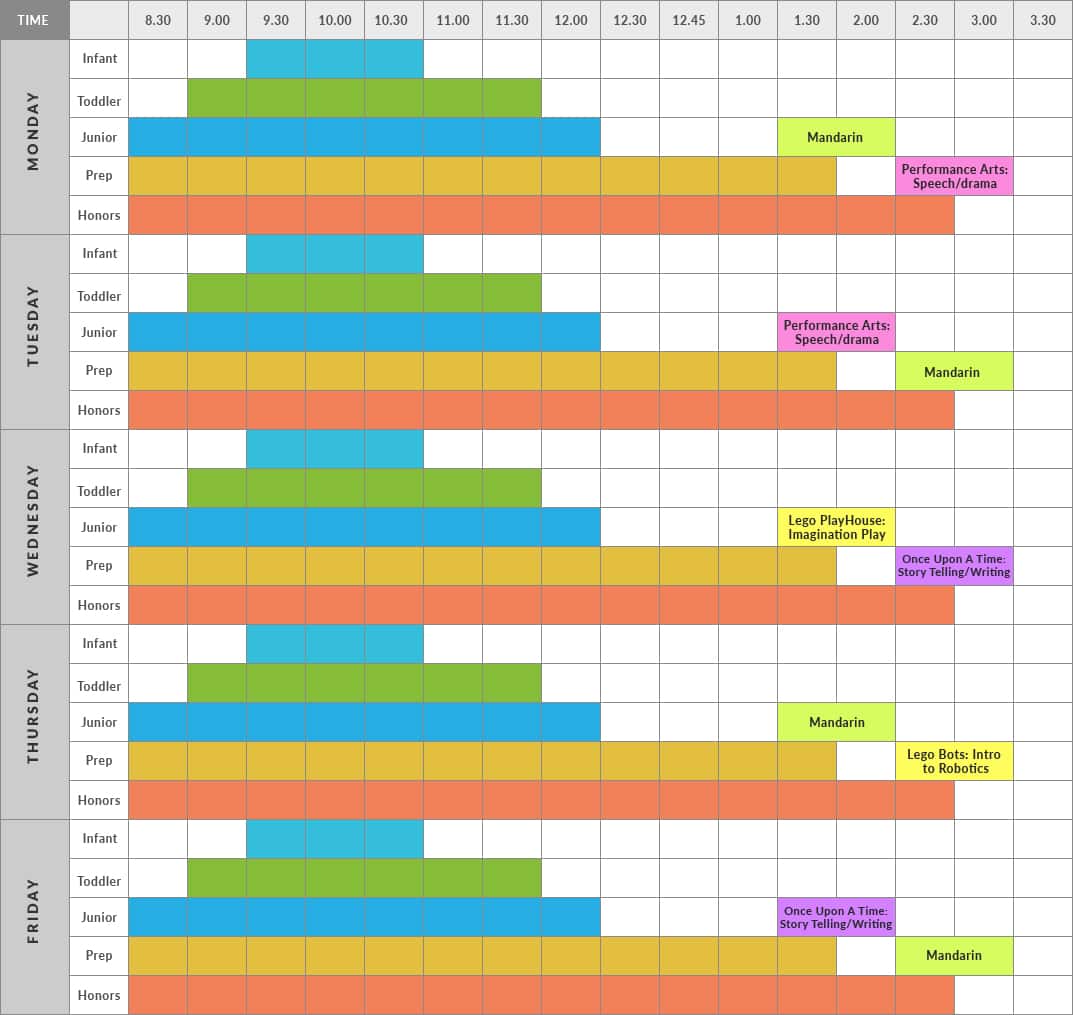 *Class schedule is subject to change and availability. The Junior Academy reserves the right to cancel any class due to insufficient enrollment or any cause.